Re: using gsnXYFillOpacities with overlays
From: Mary Haley <haley_at_nyahnyahspammersnyahnyah>
Date: Thu Jun 27 2013 - 08:59:08 MDT
Hi Mark,

I believe this should work.

Please see the attached example, which uses the fill_opacities_fix.ncl, and does a couple of overays (xy1 on xy2, and then xy2 on xy1).

I tried it with V6.1.2 and got the attached image. It's a little confusing, but hopefully it illustrates the various overlays are working properly.

Let me know if you don't see the same results, or if this is not what you're talking about

--Mary

On Jun 26, 2013, at 10:42 PM, <Mark.Collier@csiro.au> <Mark.Collier@csiro.au> wrote:

> Hi, if I generate multiple x-y plots with opacities set on colour fills (using gsnXYFillOpacities=0.1) and overlay them, should the opacities "work"? My attempts to do this have each plot blocking out the other. I've loaded fill_opacities_fix.ncl at the appropriate place (I get no warnings).
> Regards,
> Mark.
> _______________________________________________
> ncl-talk mailing list
> List instructions, subscriber options, unsubscribe:
> http://mailman.ucar.edu/mailman/listinfo/ncl-talk

_______________________________________________
ncl-talk mailing list
List instructions, subscriber options, unsubscribe:
http://mailman.ucar.edu/mailman/listinfo/ncl-talk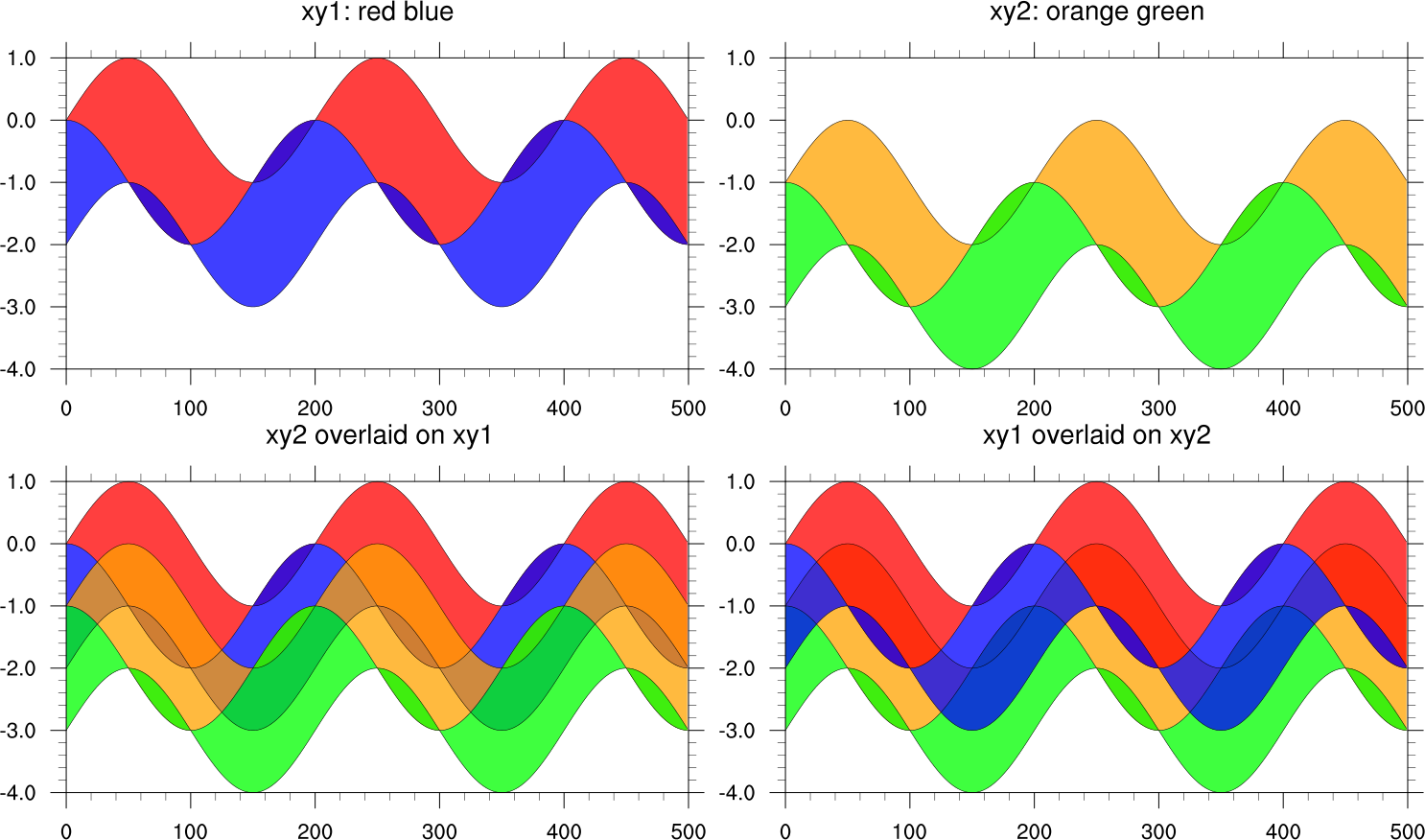 Received on Thu Jun 27 08:59:20 2013
This archive was generated by hypermail 2.1.8 : Mon Jul 01 2013 - 12:35:42 MDT