Re: extra legend from gsn_csm_xy3
From: Mary Haley <haley_at_nyahnyahspammersnyahnyah>
Date: Fri Aug 02 2013 - 16:00:22 MDT
Xiaoming,

I'm not sure why you are getting an extra label, but usually with a plot this complicated, I would recommend creating your own legends, because it's too hard to control the individual "plot manager" legend for each plot.

See the attached script and image. Your script was setting almost 100 resources, making it hard to debug, so I trimmed it down to something I could manage better.

This mean to be an example. You will probably want to modify the script to add back in all the resources you want to set.

--Mary

On Aug 2, 2013, at 1:05 PM, xiaoming Hu wrote:

> I meant the required data to run the attached NCL is at
> http://www.caps.ou.edu/micronet/WRF-UCM/Conventional/output_coolingrate_O3destructionRate_UHII78CST.txt
>
> Thanks
> Xiaoming
> From: yuanfangcan@hotmail.com
> To: ncl-talk@ucar.edu
> Date: Fri, 2 Aug 2013 18:55:46 +0000
> Subject: extra legend from gsn_csm_xy3
>
> Hello
>
> I used the attached NCL to generate the following plot. I wonder where the extra legend "TS_UHII_0_da" at the right-top corner come from?
> If I comment out "res3@pmLegendDisplayMode = "Always" ", I turn off this extra legend, but also turn off the legend of "O3 variation", which is what I want.
>
> The required data to run the attached NCL is at
> http://www.caps.ou.edu/micronet/WRF-UCM/Conventional/output_coolingrate_O3destructionRate78CST.txt
>
> Thanks
> Xiaoming
>
>
>
>
> _______________________________________________ ncl-talk mailing list List instructions, subscriber options, unsubscribe:http://mailman.ucar.edu/mailman/listinfo/ncl-talk
> _______________________________________________
> ncl-talk mailing list
> List instructions, subscriber options, unsubscribe:
> http://mailman.ucar.edu/mailman/listinfo/ncl-talk

_______________________________________________
ncl-talk mailing list
List instructions, subscriber options, unsubscribe:
http://mailman.ucar.edu/mailman/listinfo/ncl-talk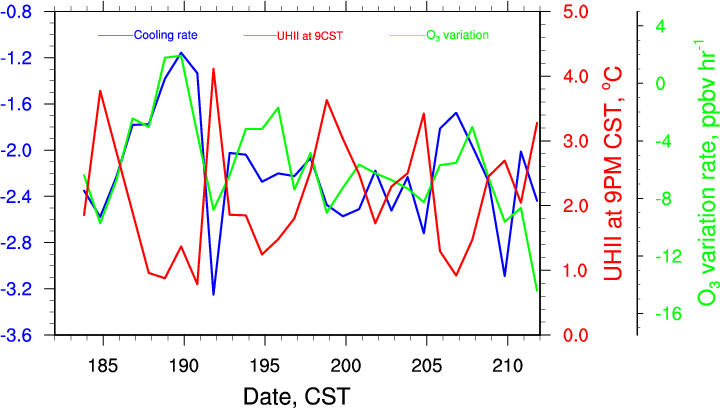 application/octet-stream attachment: plot.ncl
Received on Fri Aug 2 16:00:37 2013
This archive was generated by hypermail 2.1.8 : Wed Aug 07 2013 - 13:59:00 MDT