Fwd: Problems with ESMF regridding
From: Ling Huang <hlbutterflyut_at_nyahnyahspammersnyahnyah>
Date: Fri Aug 16 2013 - 12:57:15 MDT
Dear "ncl-talk",

I have encountered problems with ESMF regridding. I have been used it for
quite some time and it seems to be working quite well.

However, this time I want to regrid from 4km x 4km grid into 1km x 1km
grid, the regridding result does not look good. Here is an example. I used
"bi-linear" interpolation. The regridding data are quite different from the
original data. I have attached my regridding script for your reference.

Thank you very much

Ling

[image: Inline image 1]

_______________________________________________
ncl-talk mailing list
List instructions, subscriber options, unsubscribe:
http://mailman.ucar.edu/mailman/listinfo/ncl-talk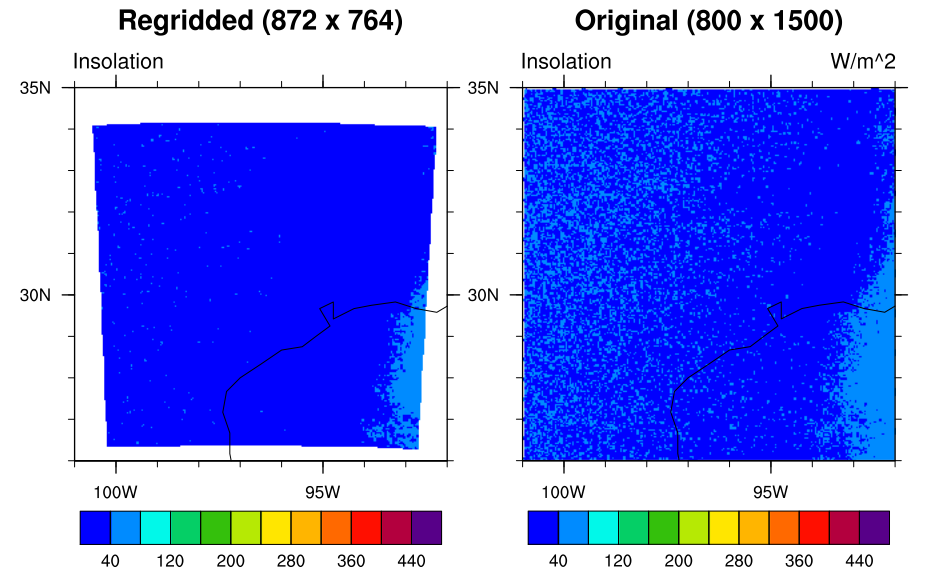 Received on Fri Aug 16 12:57:29 2013
This archive was generated by hypermail 2.1.8 : Wed Aug 21 2013 - 13:54:15 MDT