Skew-T CAPE overestimation
From: Gökhan Sever <gokhansever_at_nyahnyahspammersnyahnyah>
Date: Fri Nov 22 2013 - 12:16:44 MST
Hello,

I am trying to plot the sounding provided in "em_squall2d_x" test case of
WRF. This is the idealized sounding used in Weisman and Klemp (1982).
Attached shows this sounding a skew-T plotted NCL's function (modified
skewt_2.ncl of http://www.ncl.ucar.edu/Applications/skewt.shtml).

To plot, I first ran an idealized simulation in WRF and passed the data
into the script to get a profile at 0 model initialization time and at the
first x,y grid points. Temperature and dew point profile looks fine,
however CAPE seems to be overestimated by a factor of 2. What would be
causing this? Any suggestions? I could provide the data and script that are
used to create this plot. Thanks.


-- 
Gökhan



_______________________________________________
ncl-talk mailing list
List instructions, subscriber options, unsubscribe:
http://mailman.ucar.edu/mailman/listinfo/ncl-talk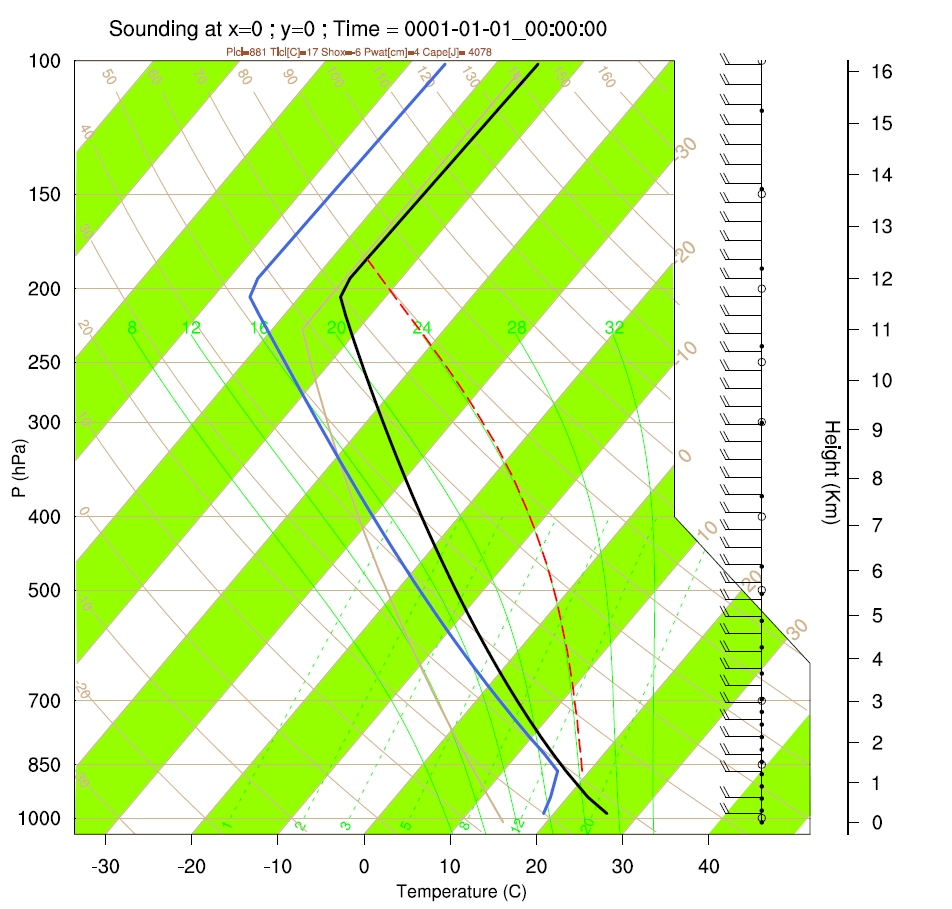 Received on Fri Nov 22 12:16:57 2013
This archive was generated by hypermail 2.1.8 : Wed Dec 04 2013 - 20:42:38 MST