fatal:ContourPlotDraw: CTTMTL/ICAEDG - LOGIC ERROR for Contouring one-dimensional data
From: xiaoming Hu <yuanfangcan_at_nyahnyahspammersnyahnyah>
Date: Wed Apr 25 2012 - 14:51:05 MDT
Hello

I used the attached ncl script to plot 1D data.

I got

"
fatal:ContourPlotDraw: CTTMTL/ICAEDG - LOGIC ERROR
ERROR 4 IN CTTMTL/ICAEDG - LOGIC ERROR
fatal:ContourPlotDraw: CTMESH - UNCLEARED PRIOR ERROR
fatal:ContourPlotDraw: draw error
warning:WorkstationDeactivate: workstation not active or not opened
"
and the attached blank figure.

My data is at http://www.caps.ou.edu/micronet/WRF-UCM/profile/anl_rawindsonde-0318000-0321024.dat.txt

Any idea what's wrong?

Thanks a lot

Xiaoming


_______________________________________________
ncl-talk mailing list
List instructions, subscriber options, unsubscribe:
http://mailman.ucar.edu/mailman/listinfo/ncl-talk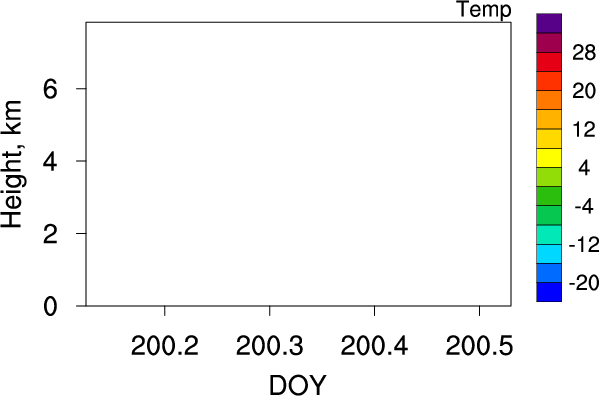 Received on Wed Apr 25 14:51:15 2012
This archive was generated by hypermail 2.1.8 : Mon Apr 30 2012 - 09:21:12 MDT