wrong position of station
From: 손수진 <jeenie7_at_nyahnyahspammersnyahnyah>
Date: Fri Apr 15 2011 - 01:31:30 MDT
Dear all,

I have a problem in plotting station data.

My ncl script plots the wrong position.

Please see the attached files, i.e. script, input file containing lat/lon
of stations, and the expected output with right position.

Can you please check it and let me know how to solve the problem?

Thank you in advance.

Soo-Jin

-----------------------------------------------------------

Climate Prediction Operation Team

Climate Researh Department, APEC Climate Center (APCC)
1463 U-dong, Haeundae-gu, Busan, 612-020, Republic of Korea
Tel: 82-51-745-3952, Fax: 82-51-745-3999

E-mail: jeenie7@apcc21.net

_______________________________________________
ncl-talk mailing list
List instructions, subscriber options, unsubscribe:
http://mailman.ucar.edu/mailman/listinfo/ncl-talk

application/octet-stream attachment: stn.ncl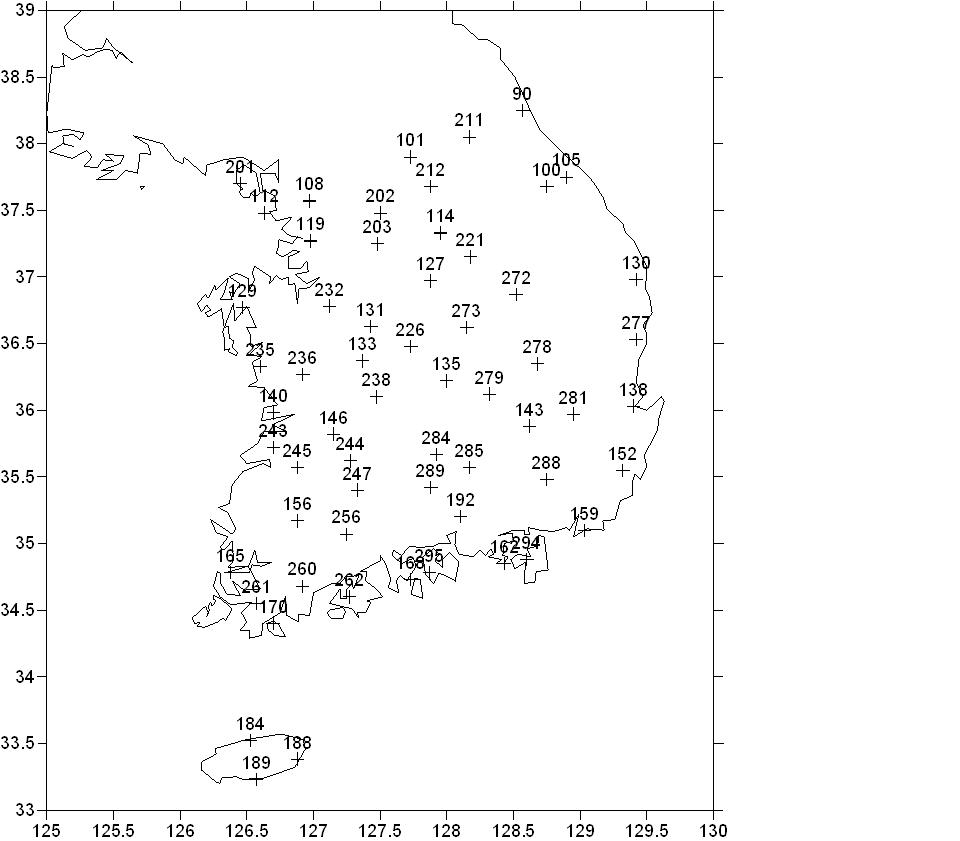 Received on Fri Apr 15 17:32:07 2011
This archive was generated by hypermail 2.1.8 : Tue Apr 19 2011 - 18:32:02 MDT